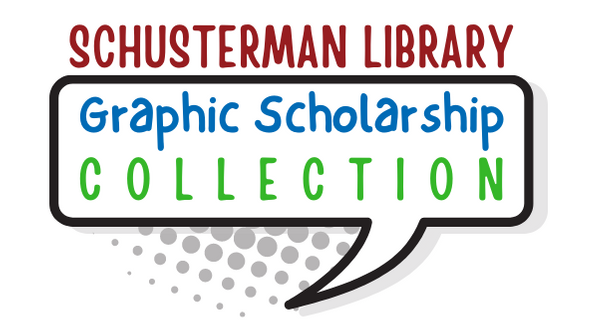 What is graphic scholarship?
We define graphic scholarship as any scholarly communications in the form of comics or cartoons. Broadly speaking, adaptations of works of science and medicine, the social sciences, arts and humanities, biography, or history can be considered part of graphic scholarship so long as comics and cartooning are used to tell a scholarly or educational narrative.
About

the Graphic Scholarship Collection
The OU-Tulsa Schusterman Library has developed a new resource for the University community, the Graphic Scholarship Collection a world-class curated selection of graphic works of nonfiction and literature which we will use to teach others about the power of comics as a tool of diversity and education.
See the entire collection as listed in our library catalog.
Vision and Goals 
The OU-Tulsa Schusterman Library Graphic Scholarship Collection shares research, scholarship, theory, and human understanding through the comic arts.
The Graphic Scholarship Collection:
Teaches about the medium of comics and graphic nonfiction

Curates the work of scholars and researchers

Breaks down barriers to understanding through comics

Celebrates diversity in the comic arts