20x20: Call for Participants!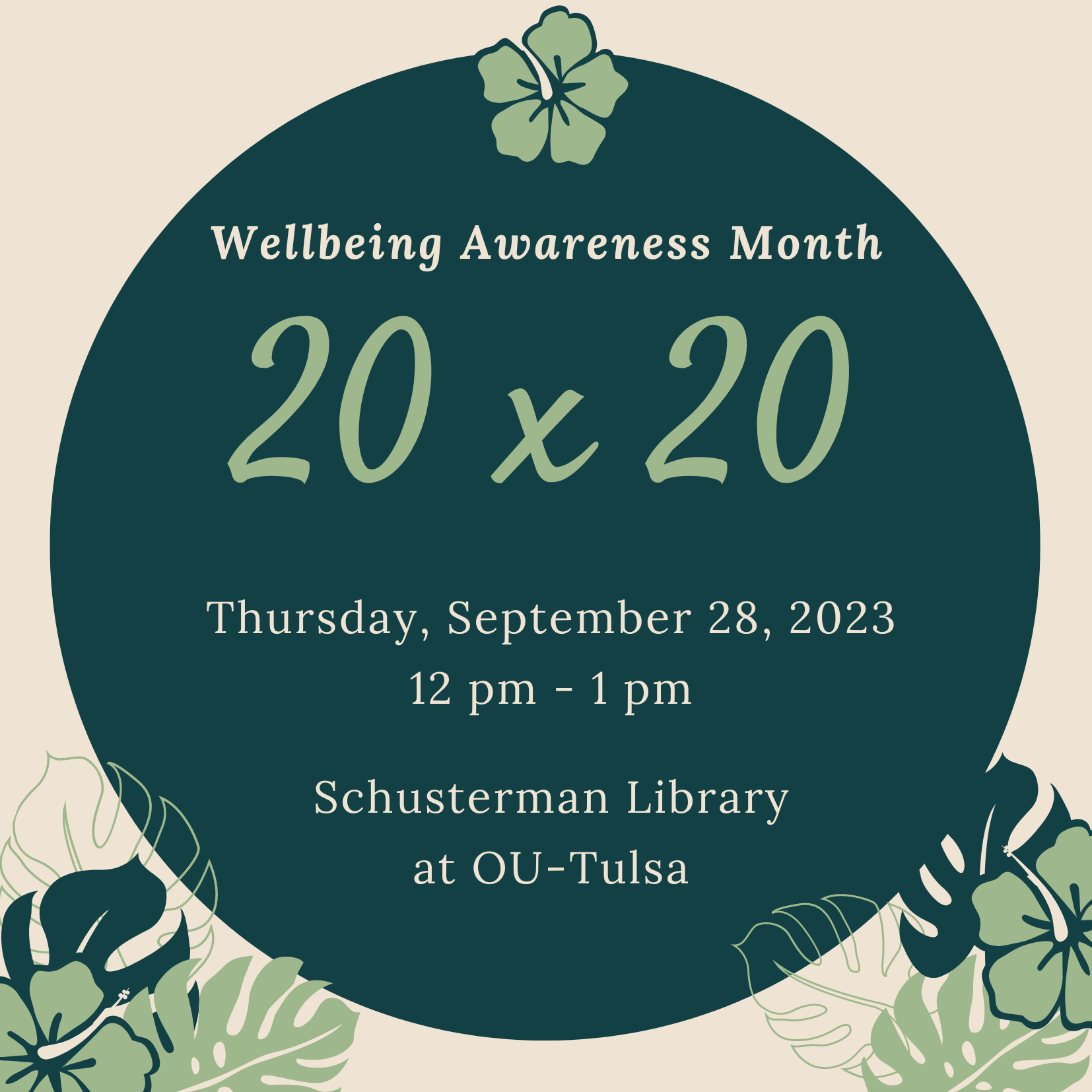 Back by popular demand… The OU-Tulsa Schusterman Library is looking for individuals to present at our 20x20 event on Thursday, September 28 from 12pm to 1pm. This edition of 20x20 is part of OU's Wellbeing Awareness Month (WAM).
What is a 20x20? Students, faculty, and staff give short presentations on any topic of their choice, such as a hobby, talent, or hidden obsession. Each presentation is made up of only 20 slides and each presenter only has 20 seconds per slide, thus the name 20x20! The result—a fun hour during which the OU-Tulsa community learn more about our colleagues.
As part of Wellbeing Awareness Month, we're looking for presenters who can share 20x20s related to topics of wellbeing. This could be ANYTHING that contributes to your wellbeing! Past presentations have included cooking, rock climbing, comic books, traveling, and dog training. If you are interested in presenting, please contact April Schweikhard at april-schweikhard@ouhsc.edu or (918) 660-3216.