Nightmare on Research Street: The Call is Coming From Inside the Library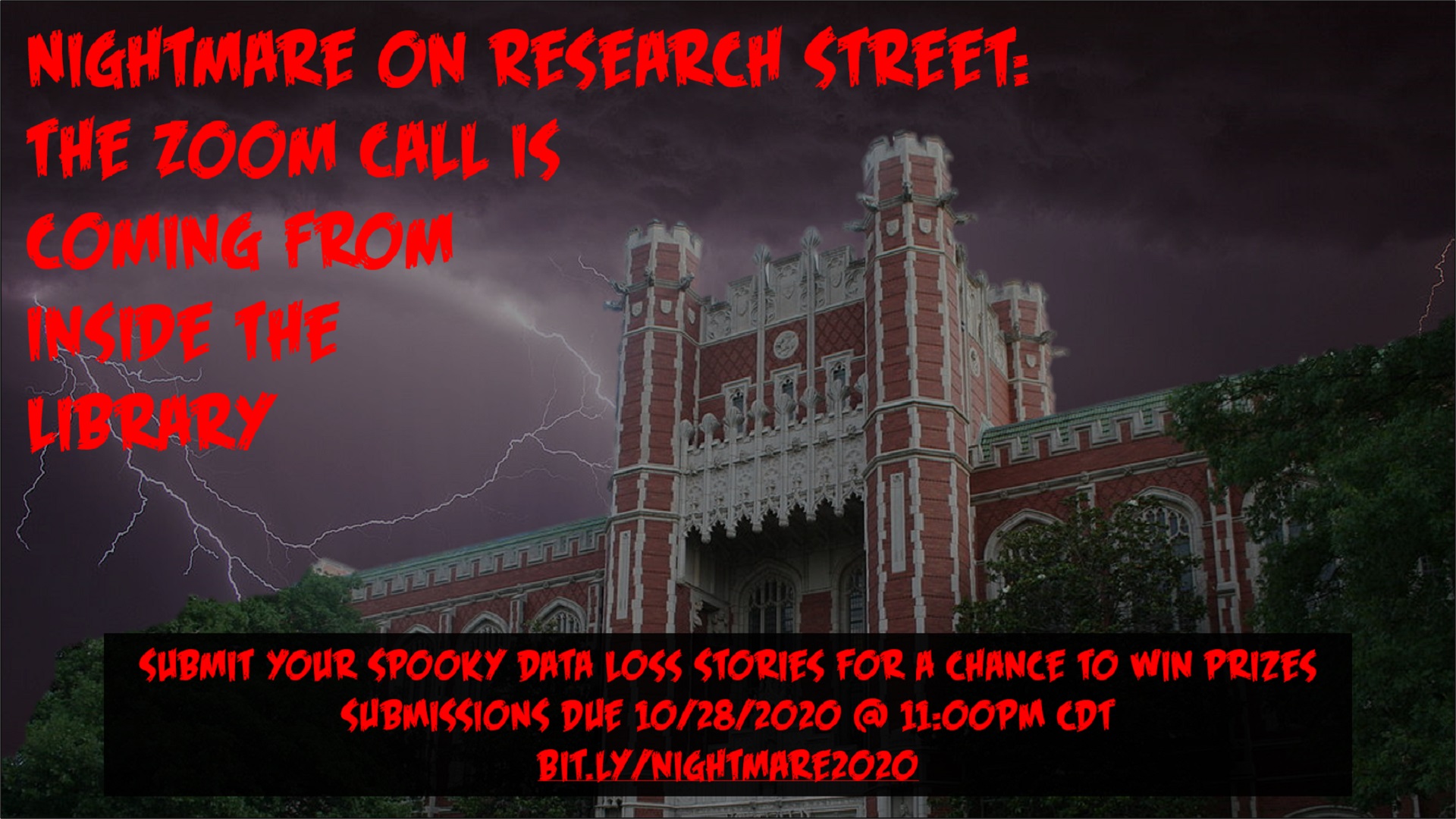 Co-hosted by University Libraries and Graduate Student Life
What: Record a video or post an image with caption featuring your terrifying story of file and data loss/near-loss!
Who: Researchers at all career stages (undergraduates, graduate students, residents, post-docs, staff, faculty)
Submission Deadline: Wednesday, November 4, 11 p.m.
Prize Winners Announced: Friday, November 6, 12 p.m. Find out more about the awards ceremony.
Why: Hear harrowing tales of why you need to keep your data and files safe! Learn preventative measures to keep data vampires out of your project!
Where: #nightmareresearch on Twitter, Instagram, or email your video to libpr@ou.edu to be posted on @OU_Libraries' social media accounts.
More details (including prizes!) and terms & conditions at bit.ly/nightmare2020