Fall break deadline for interlibrary loan requests is Nov. 12th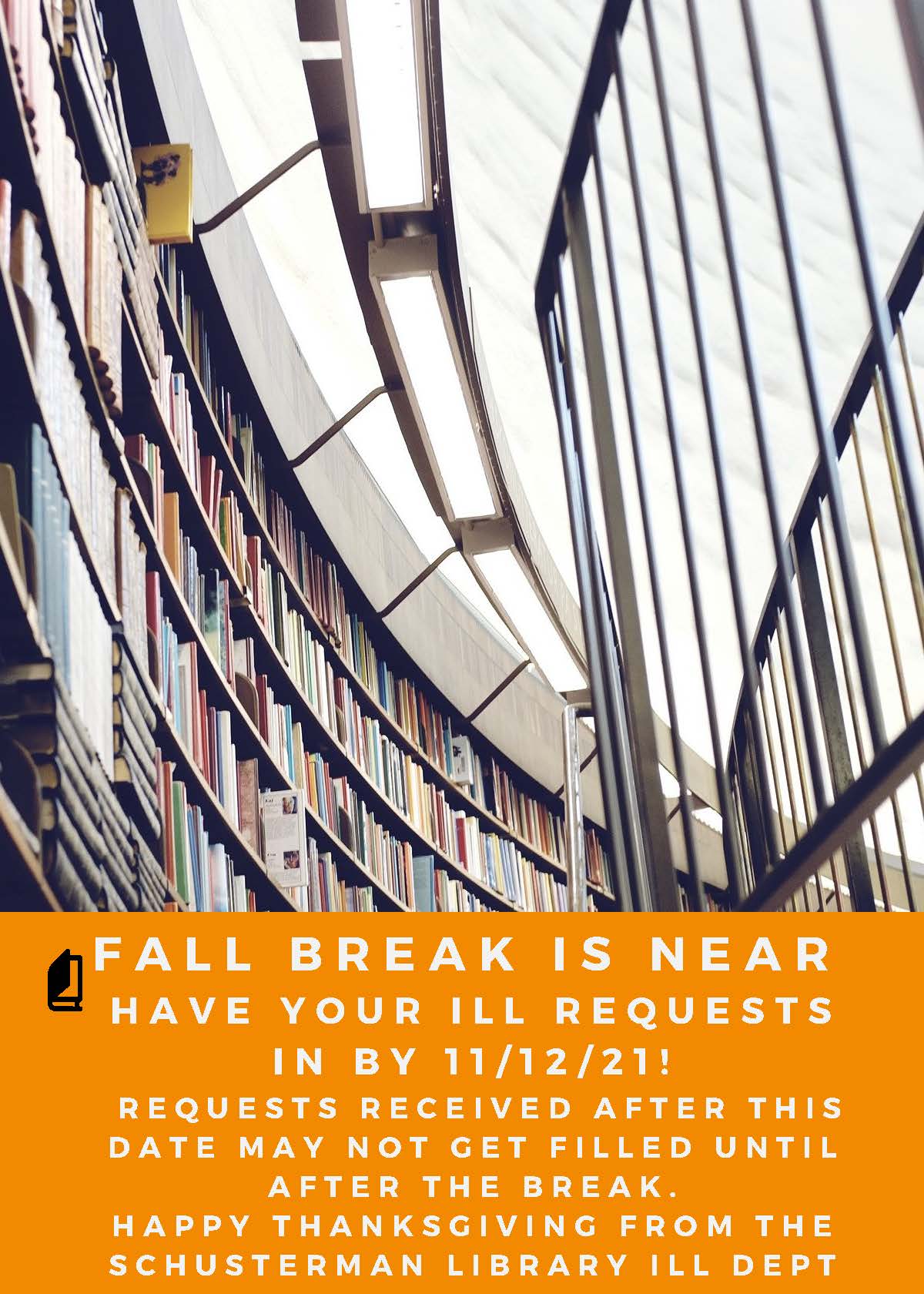 If you need an article or book from another library before the Thanksgiving holiday break, request it by November 12, 2021. Interlibrary loan (ILL) requests received after November 12th might not get filled until after the break. ILL will resume regular hours on Monday, November 29th. For more information on our ILL services or to submit a request, visit https://library.tulsa.ou.edu/services/interlibrary-loan.
Happy Thanksgiving from the Schusterman Library ILL Department!